Warren County Fair Fun Run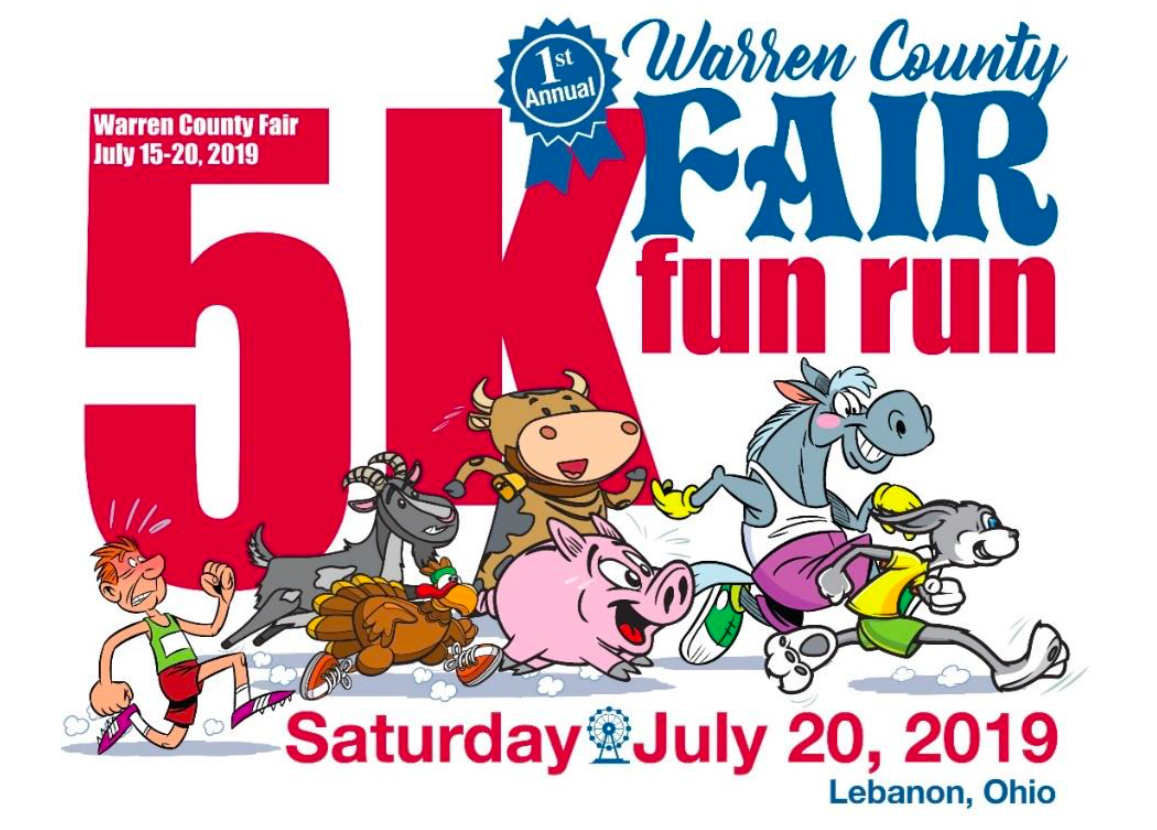 Warren County Fair Fun Run
This 5K Fair Fun Run begins on the horse track and the course runs through the neighboring Colonial Park and finishes back on the horse track at the Fairgrounds, so family and friends can see the race to the finish line!

✓ This event is open to people of all ages and abilities.
✓ The course is a mix of pavement and trail conditions and is not suitable for strollers.
✓ Walkers are welcome – no separate timing.
✓ For safety and insurance reasons, no dogs are permitted in the Fun Run or on the Fairgrounds.
Awards will be given to the top 2 (1st place - $30, 2nd place - $20) runners in the following age categories:
o MALE (18 -28 yrs.)
o FEMALE (18-28 yrs)
o MALE (29 -49 yrs.)
o FEMALE (29-49 yrs)
o MALE (50yrs. and older)
o FEMALE (50 yrs. and older)
o YOUTH (under 18)

Fair concession coupons and door prizes will be available at the race.
Packet Pickup and race day registration will be from 6:45AM-7:45AM the morning of the race.
The 5k will start at 8:00AM.

Early Registration $20
Price will increase to $25 on June 16th
Race Day Registration $30